Recap: Andi Mack Season 2
Play Sound
Season 2 of Andi Mack was announced on May 25, 2017[2]. The season premiered on October 27, 2017 and concluded on August 13, 2018.
Production
Production resumed in Magna, Utah on July 11, 2017. A preview of the season aired ahead of the Descendants 2 premiere on July 21, 2017. On September 11, 2017, Disney Channel announced through Twitter that season 2 will premiere on October 27 with a one hour special.
The second season was scheduled to wrap on October 5, but on November 14, 2017, Asher Angel confirmed that the second season would wrap in February 2018. On February 13, 2018, Trent Garrett shared a script from the season finale of Andi Mack, episode 226. This means that the show was given 26 half hour episodes for the season 2 production cycle. Half hours for the second season total up to 27 when production code 113 is accounted for. The season wrapped production on Saturday, February 17, 2018.
On February 19, 2018, Disney announced that after the mid-season finale special, Cyrus' Bash-Mitzvah!, the remaining 12 episodes of season 2 would debut starting in June 2018.[3] On May 9, 2018, Disney announced that season 2 of Andi Mack would return on Monday, June 4 as part of the Disney Channel's GO! Summer promotion.[4]
Synopsis
Andi is anchored by her loving albeit complicated family. She's also in a trio with Cyrus and Buffy - her smart, supportive friends who are figuring out the most useful "hacks" to their young teen lives, too. Then suddenly, there's all new territory for Andi to navigate - the possibility that Jonah Beck might like her, too. Andi proves her greatest strength may lie in her ability to approach life's unpredictability with optimism. She also finds solace by tapping into her creativity in her backyard hideaway, the Andi Shack.[5]
Cast
Main Cast
Recurring Cast
Episodes
Main article: Episode Guide
Confirmed dates
These are episodes with both confirmed titles and dates.
Trivia
Production began on July 11, 2017 and wrapped on February 17, 2018.
On August 20, 2017, it was announced that Disney Channel had ordered an additional 5 episodes to the second season.
"Tomorrow Starts Today" music video debuted on October 20, 2017 on Vevo and Disney Channel. It was released early on October 19, 2017.
In addition to the season premiere, Disney Channel had a Season 1 marathon starting at 2 PM on October 27, with new episodes airing every Friday from November 3 through December 1.
During the Season 1 marathon, sneak peak clips of Season 2 were shown.
Cyrus will question his sexuality.
According to many articles, it's revealed that this season will revolve around Andi and her parents getting back together and the start of Cyrus' journey of self-discovery.
On October 25, 2017, major entertainment news outlets broke out the news confirming that Cyrus will come out to Buffy during the one hour special season 2 premiere. [6] [7] Cyrus is the first LGBT- main character on a U.S. Disney Channel show.

If you're counting other Disney Channel shows, The Lodge has been the first Disney show to feature a gay main character (Josh portrayed by Joshua Sinclair-Evans) while Cyrus Goodman is the second Disney Channel gay main character. Though, he is the first one in a U.S. Disney Channel show while Josh is part of the U.K. Disney Channel series.
The only other gay characters shown on Disney Channel before Andi Mack were guest characters on Good Luck Charlie and Star vs. the Forces of Evil.

There was a special Andi Mack event in January 2018 called "Mack-Uary" and the first ever Disney Channel Cast Party as well.
The hour-long episode Cyrus' Bash-Mitzvah! served as the mid-season finale.

Andi Mack Season 2 returned on Monday June 4, 2018 after a 4 month hiatus with the episode Better to Have Wuvved and Wost.
The season premiered on October 27, 2017.
The season finale aired on August 13, 2018.

Cyrus Goodman and Jonah Beck voices are noticeably deeper this season, due to Joshua Rush and Asher Angel going through puberty.
Videos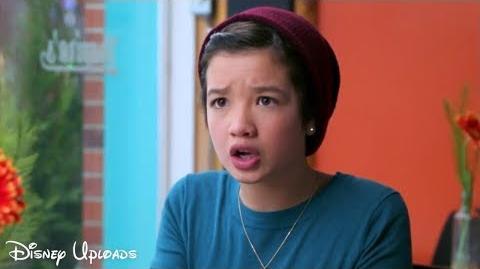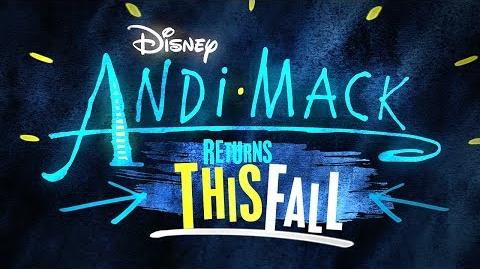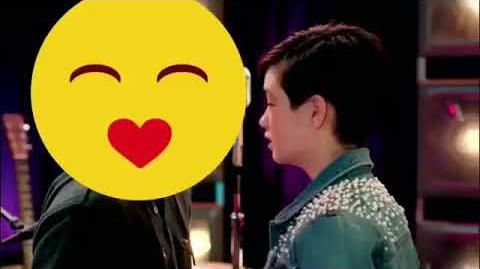 References